Nancy Liang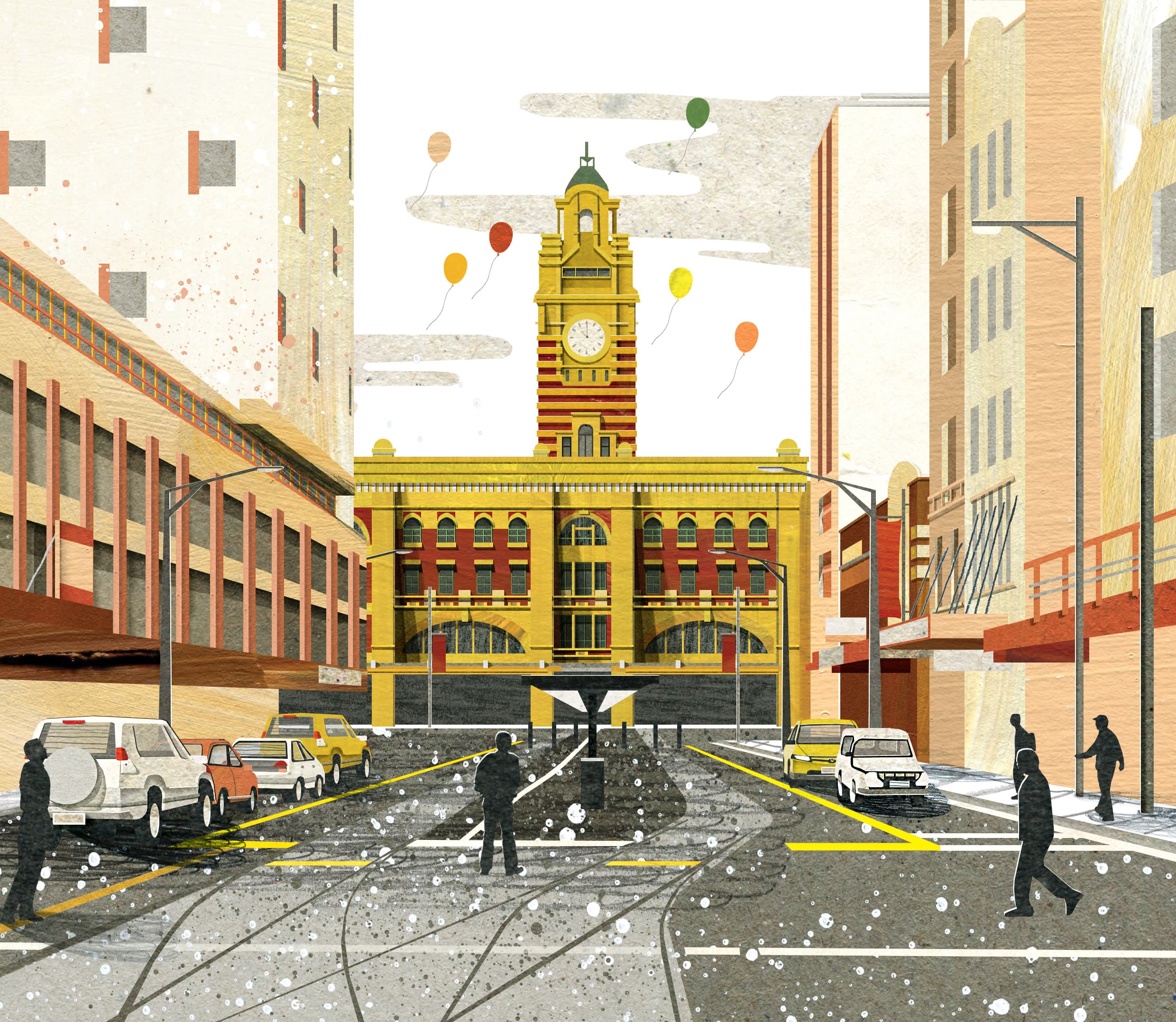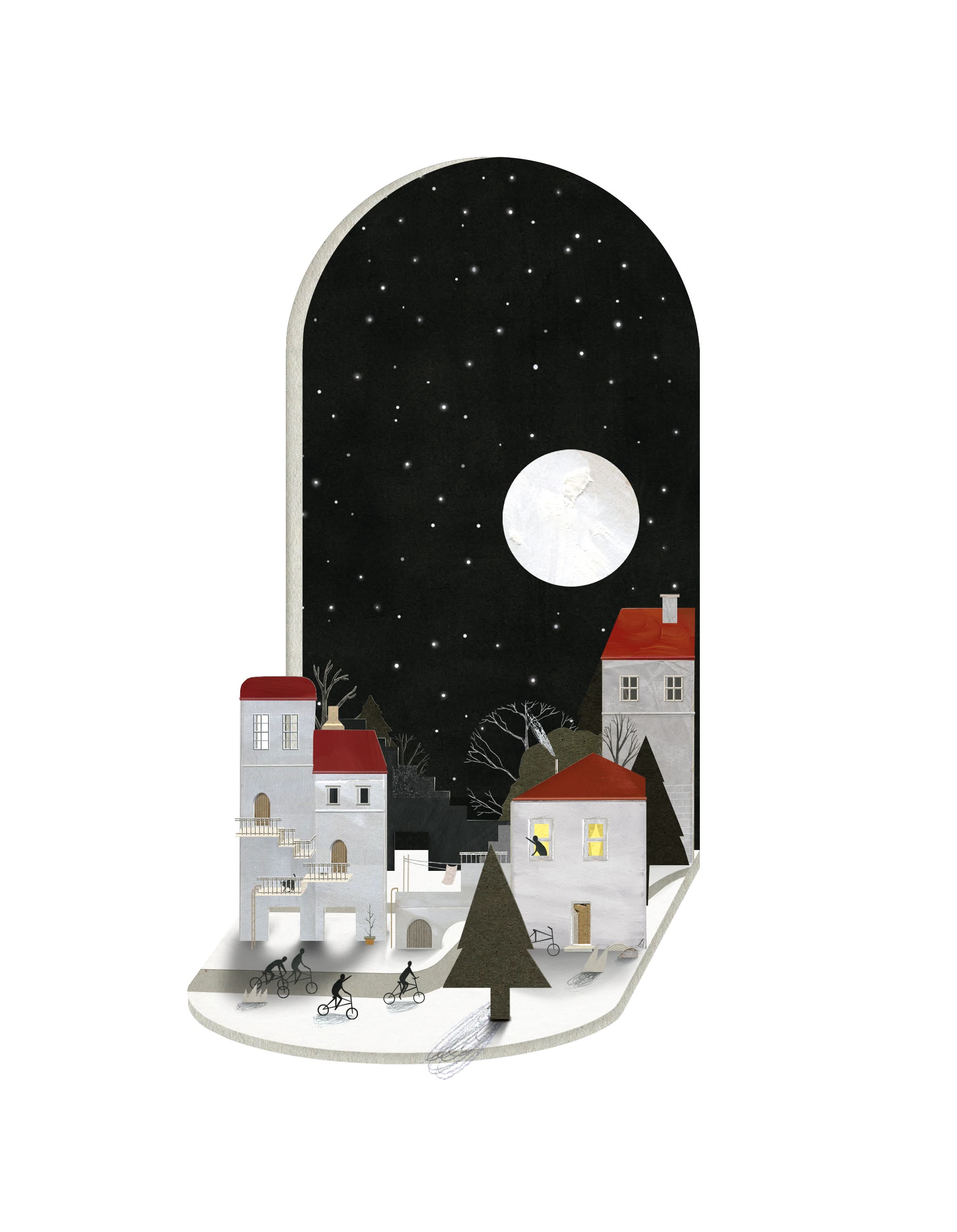 Bio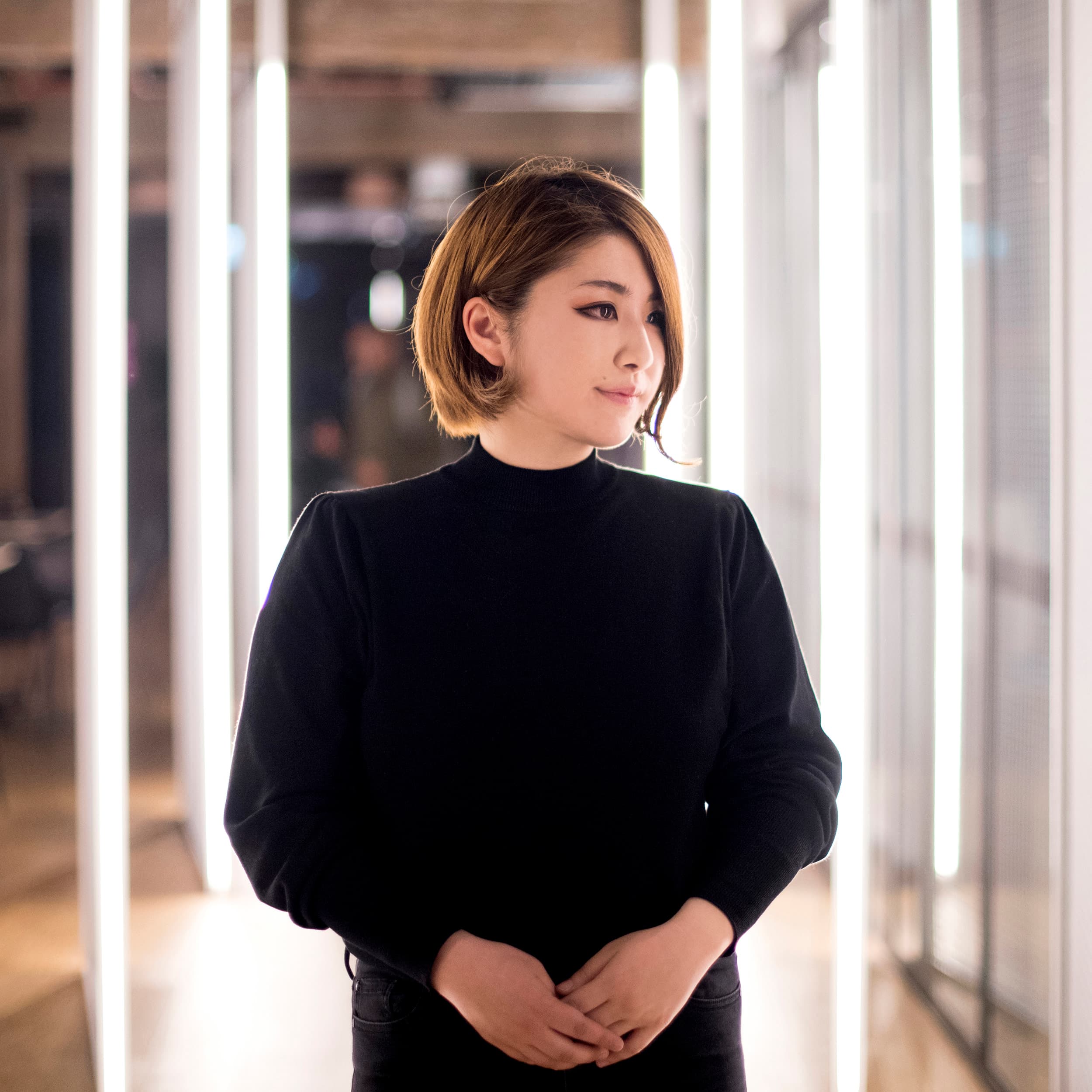 Nancy Liang is an illustrator first and foremost, but also an artist, pseudo animator, and sometimes creative coder. She makes paper-crafted collages traditionally and digitally, creating dreamlike images and animations of the hidden wonders concealed within the urban landscapes and sleepy scenes of Australian suburbia. Working and living in Sydney, Nancy studied Design at UNSW Art and Design. She is most known for whimsical starry night GIFs and delicate and intricately animated urban scenes.
Nancy collaborated with The City of Sydney to design The Rabbit Lantern for the Sydney Lunar Festival 2020, and worked with the interactive team at SBS to create Junko's Story: Surviving Hiroshima's Atomic Bomb. Some awards currently lining Nancy's trophy room include Communication Arts 57th Illustration Annual, Society of Illustrators 59 Gold Medal and Outstanding Performance for the GIFs2018 Award of GIF creators.
Once you get me started, I won't shut up about…
Climate change and the environment! However it's not all talk, as I do my best to practice my beliefs in my daily life and creative practices.
I overcome challenges by…
A lot of thinking and problem solving! I will be in meditative state that involves no talking at all. Sometimes I'll go through old projects with similar processes and concepts to see if I can thread out any tips that I can use.
To me, it's really helpful when clients…
Are not afraid to give me lots of feedback: good, constructive and even the not-so good! Gimme, gimme gimme! I love takings ideas and perspectives onboard to help make our artwork more wonderful :)
My favourite kind of space to work in is…
A small studio in the mountains, beside a forest. I would tend to a little makeshift garden during creative blocks, and bask in bird-song and gentle beams of morning and afternoon sunlight (...in my dreams!).
I do my best work when…
Dark and early in the mornings - we're talking 4 - 5am eerily quiet starts here!
A part of my process I won't compromise on is…
Good and clear sketches! I've always put a lot of effort into delivering well rendered sketches and as I feel this is the part of the process that makes (or breaks) the final artwork.
Welcome to Jacky Winter Fall/Winter '23. Each season a new artist creates original imagery using our site as their playground. The current artwork (above) comes from Cari Vander Yacht. Learn more about our seasonal model of representation and other FAQ.
Want to submit a folio?
submissions@jackywinter.com
UK
+44.(0)7862.043342
uk@jackywinter.com
No. 1, 1 Royal Exchange
London EC3V 3DG
United Kingdom
US
+1.646.797.2761
us@jackywinter.com
228 Park Ave S, PMB 66862
New York, NY 10003-1502
United States of America

The Jacky Winter Group Acknowledges the Traditional Custodians of the lands we are on and pays respect to their Elders past and present.

The Jacky Winter Group is a member of the AOI and AMA and abides by the relevant code of practice for artist agents.
© The Jacky Winter Group and its respective artists and/or client 2023