Avalon Nuovo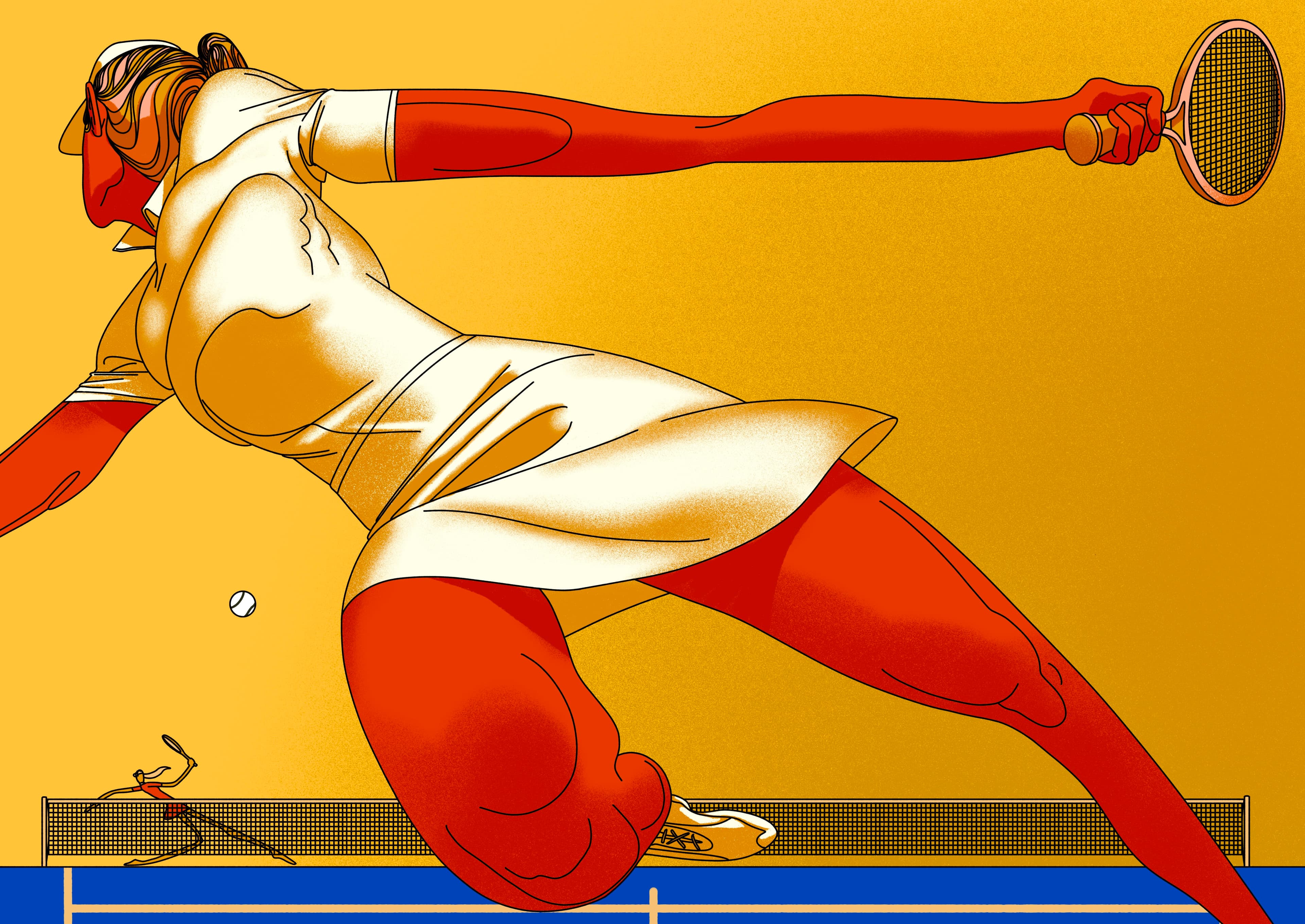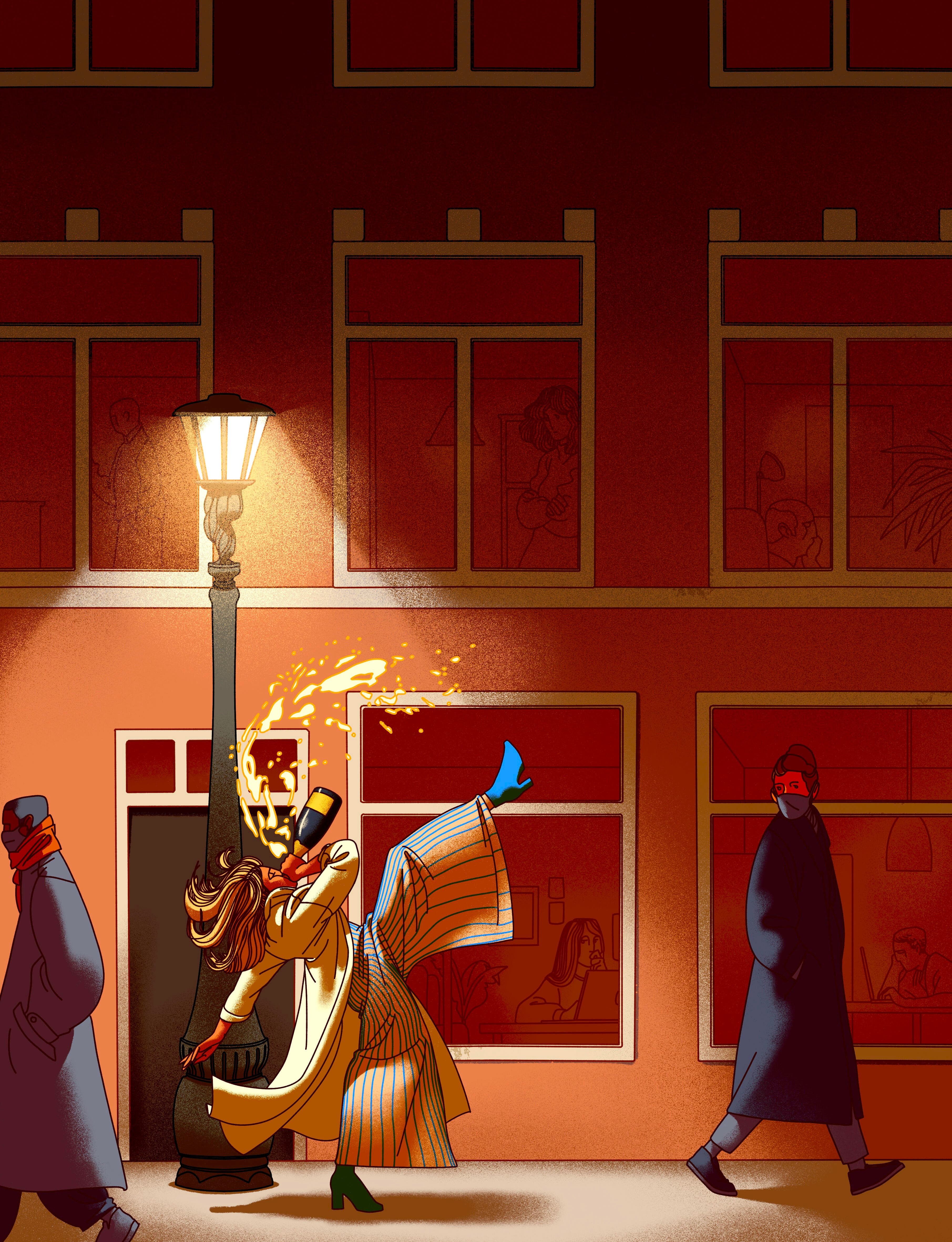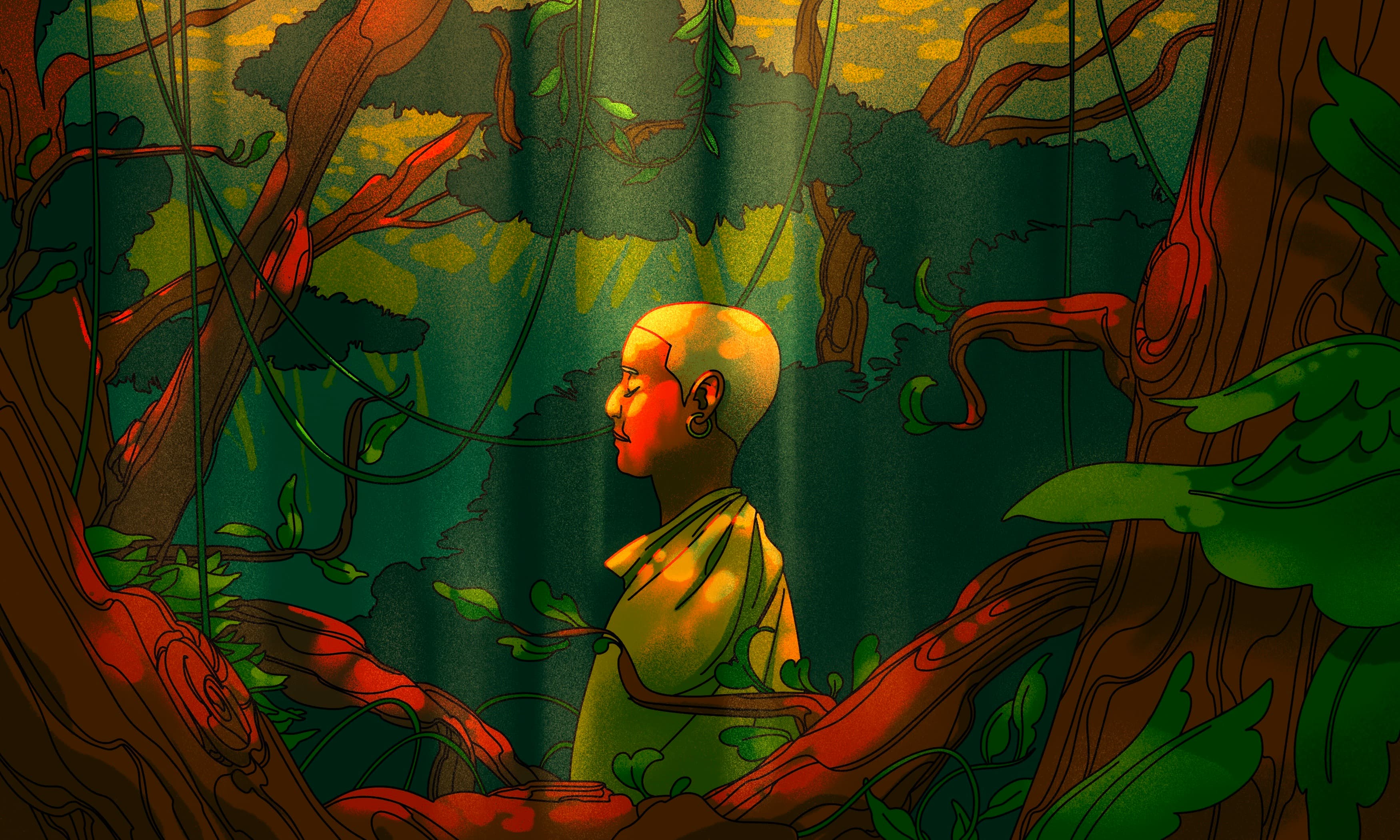 Bio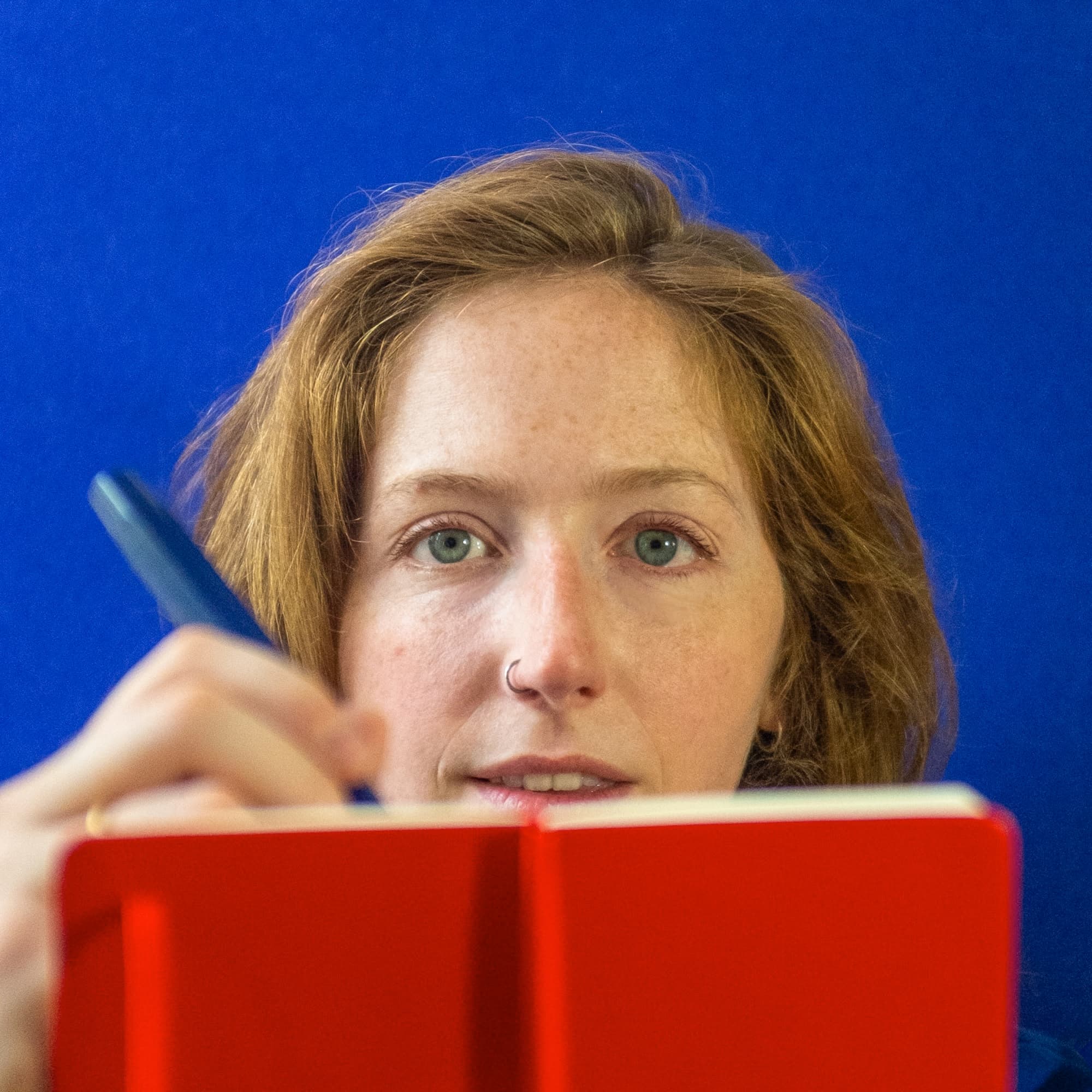 Avalon Nuovo (she/her) is an illustrator and sometimes-animator from Los Angeles who's made her home in Amsterdam. Her work lives where realism meets dramatic geometry and she likes to solve visual problems with dynamic lines and shapes, tender atmosphere, and unexpected colour.
I'd describe my style as…
Colourful and dynamic, always with strong line drawing and often using light effects for emotion and atmosphere.
My favourite kind of space to work in is…
A shared one. I like to either work at my home double-desk when my partner is working from home, or from the workspace I share with my friends. The latter also offers a beautiful garden and a small sausage dog, both very difficult to resist!
My dream project would be…
Music. I'd love to work on tour graphics, merch, concert visuals and posters!
My favourite clients are those who…
Are open to imaginative and weird solutions that aren't particularly literal.
Once you get me started, I won't shut up about…
How much I love: Vienna Secession illustration, living in a bike-friendly city, and Lao Gan Ma chili crisp (no brand substitutes accepted).
A creative area I'd like to explore more is…
Collaborating with motion designers and animators.
Welcome to Jacky Winter Fall/Winter '23. Each season a new artist creates original imagery using our site as their playground. The current artwork (above) comes from Cari Vander Yacht. Learn more about our seasonal model of representation and other FAQ.
Want to submit a folio?
submissions@jackywinter.com
UK
+44.(0)7862.043342
uk@jackywinter.com
No. 1, 1 Royal Exchange
London EC3V 3DG
United Kingdom
US
+1.646.797.2761
us@jackywinter.com
228 Park Ave S, PMB 66862
New York, NY 10003-1502
United States of America

The Jacky Winter Group Acknowledges the Traditional Custodians of the lands we are on and pays respect to their Elders past and present.

The Jacky Winter Group is a member of the AOI and AMA and abides by the relevant code of practice for artist agents.
© The Jacky Winter Group and its respective artists and/or client 2023